Featuring a Mini-Encyclopaedia for helping children with Neurodevelopmental disbilities, CP, Autism, Down's and other special-needs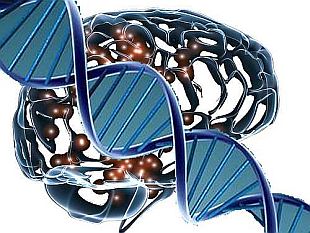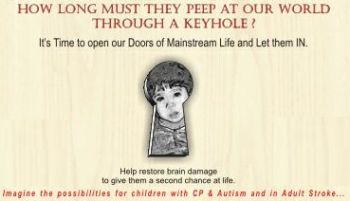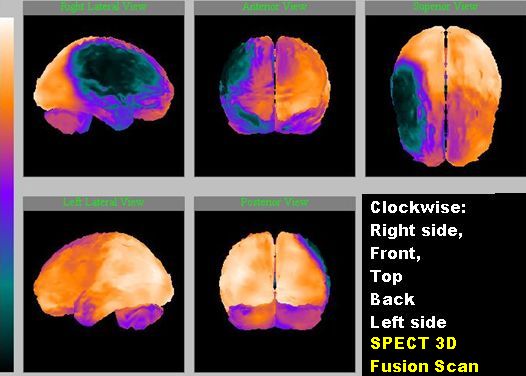 We try to find and show the path to the child with brain pathology dependent neurodevelopmental or genetic disabilities, because everyone deserves a second chance at life, and we aim to make that available as far as medical science allows.
This website is brought to you by Dr.Arun Mukherjee, MD, Founder Trustee and Director, UDAAN for the Disabled, a project of Foundation for Spastic and Mentally Handicapped Persons (FSMHP)
C-27 Dayanand Colony, Lajpatnagar - 4; New Delhi 110024; INDIA
Tel: +91-11-41621137;
DIRECTIONS: For more specific answers, try the Drop Down menus lower down . This section is for the more serious user. Click here for a simpler version.
About us
FSMHP was founded in 1992, registered as a non-governmental, non-profit Trust in 1994. Subsequently, we received out IT PAN, IT Tax Exemption inder Section 80G and registration by Home Monistry, Govt of India, under th FCRA for rceiving foreign contributions.
The Ministry of Social Justice and Empowerment recognized us as a project for "TRAINING AND EDUCATION FOR SEVERELY MH CHILDREN" in 2000.
In 2001, we became the Indian pioneers of HBOT in children. We investigated the effects of HBOT with 100% oxygen at 1.75 ATA, 100% oxygen at 1.5 ATA, ambient air at 1.3 ATA and no hbot in large groups of children, all given the same Standard Rehab under same conditions, with at least 6 months follow up, the minimum time required for remyelination of the long Pyramidal Tracts and therefore time required to show full benefits. Our results were published in detail in the world's foremost HBOT Journal: UHM in its March 2014 issue accompanied by an exhaustive analytical Editorial.
Click here for both Editorial on our paper, and the full text of our Paper.
We are now doing basic scientific protocol estabishment studies on the role of rTMS, Neurofeedback, Regenerative Medical Therapies, Biomedical Interventions and Brahmi in specific Neurodevelopmental disabilities.
CONTACTING FOR APPOINTMENT

For appointment for consultation at UDAAN, or those desirous of a preliminary Skype consultation with Dr. Mukherjee, write to Center-in-Charge, or phone on weekdays during office hours to +91-11-41621137
Brief CV of Dr. Arun Mukherjee
Academics

MBBS in 1970
MD in Medicine in 1975

Affiliations

Life Membership of Indian Medical Assoc., Delhi Medical Assoc, Assoc. of Physicians of India, Geriatric Soc. of india, IMA Acad. of Medical Specialists
Fellow of Medical Academy of Pediatric Special-needs of USA (www.medmaps.org) in 2013
Asia's first Faculty Member of Medical Academy of Pediatric Special-needs of USA (www.medmaps.org) in 2014

Experience

Senior Consultant in Internal Medicine since 1976 till date
Experience in field of Neurodisabilities: 1992 till date
Experience in use of HBOT in Neurodisabilities: 2001 till date
Experience in field of Bomedical Therapy of Autism Spectrum Disorders: 2007 till date
Experience in field of Regenarative Medical Therapies: 2010 till date

Hospital Attachments

Fortis C-DOC Hospital, Chirag Enclave, New Delhi
National Heart Institute, East of Kailash, New Delhi
Shubham Hospital, Kalkaji, New Delhi
---
FURTHER DETAILS SOME ASPECTS OF NEURODEVELOPMENTAL DISORDERS, REMEDIES AND HELPFUL ORGANIZATIONS
Select Menu and Click on it
Autism Spectrum Disorder
The Autism section has the following 17 papers:
---
Hyperbaric Oxygen Therapy
The HBOT section has the following 12 papers:
---
Parent-compatible write-ups on some drugs used in neurodevelopmental disabilities
The Drugs section has the following 14 papers:
---
About FSMHP-UDAAN and its achievents and dreams
The About Us section has the following 14 papers:
---
Multimode Therapy
The Multimode Therapy section has the following 20 papers:
---
Miscellaneous Topics
The Miscellaneous Topics section has the following 15 papers:
---
Basic Information
The Basic Information section has the following 7 papers:
---
Neural Repair and Neurorehabilitation Conference (NR2CON)
The NR2CON section has the following 17 papers:
---
Down Syndrome
The Down Syndrome section has the following 8papers:
---
Stem Cell Therapy
The Stem Cell section has the following 3 papers:
---
Botulinum Injection Muscle Relaxant Therapy in CP
The Botulinum Threrapy section has the following 8 papers:
---
Helpful Organisations for the Disabled
TheOrganization section has the following 5 papers:
---
SERVICES AND FACILITIES AT UDAAN FOR THE DISABLED

Standard Rehabilitation Therapies

EARLY INTERVENTION

Assessment and Diagnosis

We do Clinical Assessment and Diagnosis by Medical Specialist, Psychologist, Special Educator, OT/PT/SI Therapist and Speech Therpist. This is followed by appropriate parent / guardian Guidance and Counseling, including Parent Training.

Rehabilitation Strategies

Rehabilitation strategies for an individual child depends in disabilities and problems identified. Based on that, we offer need-based [1] Physiotherapy (to mobilize joints and restore strength), [2] Occupational Therapy (to teach the child how to control the body and carry out activities and gait smoothly and effectively), [3] Sensory IntegrationTherapy (to teach the brain and body to control importance of the millions of stimuli constantly bombarding the brain, and select the presence and intensisity of only those sensations that concern us at that moment), [4] Special Education (to teach the child need and ability based education, behavior, daily actvities, etc), [5] Speech Therapy (to improve all oro-motor skills, and impart training in communication, language and speech), [6] Art and Craft Training (to help in concentration, hyperactivity, eye-hand coordination, and widen the imaginative capacity of the child), [7] Activities of Daily Living, including Toilet Training (to help integrate the child as a self reliant individual in the family and society), [8] Pre-Vocational Training including Group Training (to help him socialize and prepare him for future econimically viable work and licelyhood.

Repetitive Transcranial Magnetic Stimulation (rTMS) Therapy plus Computer-assisted Neurofeedback

The rTMS Therapy is being done as part of a protocol estabishment study, in children with muscle spasm due to cerebral palsy. We are studying the optimum dosage, intensity, duration and need for repetitions, to lay down the protocol oif reTMS in cgildren with cerebral palsy. Our studies so far indicate that this procedure is safe and effective in properly selected cases. Our first publication is scheduled for November 2015.
Neurobiofeedback is helping children overcome attention deficit and enhancing concentration power, It will help them to do better in Cognitive tasks. Studies in CP as well as Autism are underway.

Use of purified and standardised Brahmi to improve Cognitive skills in Autism Spectrum Disorders

The use of Brahmi in Ayurveda for heling brain damage and dysfunction, is many millenia old. There are two plant families that produce brahmi: Centenella and Bacopa. While brahmi from the former better helps repair brain damage, the latter better helps in hair growth and its preservation. Unfortunately the art of proper selection and dosage based on its active ingredients was lost in the antiquities of time.
The scientists in the Unani Council (CCRUM) under the Department of Ayush, in the Ministry pf Health, Govt. of India, standardised and purified Brahmi. It was first studied at UDAAN for the Disabled earlier to improve cognitive skills in children with cerebral palsy. It was found to be safe and effective. Considering the growing incidence of Autism Spectrum Disorders (ASD) , the same is being tried out now at UDAAN for the Disabled, this time for ASD, to establish its safety and efficacy in improving cognitive deficits in ASD, and enhancing their chances to return to mainstream life.

Biomedical Approaches in Genetic Neurodevelopmental Disabilities

Genetic defects mainly work by disrupting many metabolic processes, enzyme production causing reduced production of chemicals and activators responsible for activation of many body functions, and developmental anatomical abnormalities. We may or may not be in a position to correct body abnormalities. However, many metabolic functions may be alleviated by supplementing the missing or inadequate product, e.g. insulin in diabetes, spectacles in case of vision power defects, antihypertensives in high blood pressre, surgical corretion of Fallot's or PDA or club-foot, etc.
The same procedure may be followed in childhood onset genetic diseases and disabilities involving growth and maturity. For this, we if test the child biomedically as per clinical features present, and, as far as possible, give the required supplementation using approved therapeutic interventions, that in a nutshell is the Biomedical Approach to Autism.
Some of the major issues we look for are levels of specific vitamins and chemicals and supplement as and when necessary wiyth the need based individualised disge, that is safe and effective. Sometimes, tghere are disturbances in the methylation pathway, Sulfation pathway or Mitochondrial functional disturbances, that cause a wide variety of functional abnormalities. Correction is today possible in trained and expert hands.
Unfortunately, these knowledges and skills still do not appear in the syllabus of medical colleges, very often not even in the post graduate level, except in some Pharmacology non-clinical courses. Only highly specialized academies like the Medical Speciality of Pediatric Special-needs of USA teach them during special CME accredited courses, limited to two of six modules once in six months, at USA.

UDAAN has taken the lead in bringing scientific evidence based biomedical therapies for autism to India. The first venture was to organise an exhaustive 3 day International Conference at Delhi called NR2CON conference in 2007, with 7 International authorities and 22 National authorities discussing every aspect of management of special need children.
Subsequently, the Director of UDAAN, Dr. Mukherjee had to travel to USA repeatedly to attend all six modules, give the CME accredited exams, carry out Mentorship under a Faculty of Medical Academy of Pediatric Special-needs (MAPS) of USA, to be learn the nitty-gritties of doing Biomedical Management of Autism.

Today, Dr. Mukherjee became the first Fellow of MAPS in India and remains the only Faculty Member of MAPS from Asia.

Biomedical Regimen based approach to Autism Management may include:
Biomedical testing
Dietary guidelines
Micronutrient guidelines
MB12 therapy
Detoxification
Improve Immunity

Gut Dysbiosys
DNA/RNA Signalling
HBOT / HBAT
Mitochondrial Dysfunction
Abnormal behavior
Stemcell Research
Unani or Ayurvedic Therapy

Unani / Ayurvedic Herbal Therapies are many millenia old and established by many centuries of experience. The one herb that has consistently stood out for brain repair is Brahmi, a specific plant found in India. The problem was in purifying and standardising the active portion. The plant also yields chemicals for hair growth. Hence, what is available in many herbal stores AFTER the hair oil manufacturers have removed a major part of the active moiety, is of doubtful medical efficacy. This lacuna was overcome by the Central Council of Unani Medicine, Dept. of Ayush, Ministry of Health, Govt. of India.
A specially formulated Brahmi based herbal therapy had been made by the Dept. and found to be safe and effective in enhancing Cognitive skills in CP children, in an earlier double blind placebo controlled randomized long term follow up clinical trial at UDAAN. This study is now being replicated in Autism.
About 50 children with autism, meeting the Inclusion and Exclusion criteria, as with any therapy, will be tested and given the Unani Brahmi formulation free of cost under a double blind placebo controlled randomized strudy. The solitary Center chosen for doing this project is UDAAN, bcause of its long history and international recognization for doing unbiased clinical research based therapies.
Recruitment is almost complete, having completed all regulatory activities. Drug administration will start from end of 2015

Hyperbaric Oxygen Therapy (HBOT, HBAT, HBO2 Therapy)

UDAAN pioneered Pediatric HBOT in India (Since 2001). In our ongoing research we showed that the main effect of HBOT seems to come from DNA signalling rather than ONLY the brute force of high tissue oxygenation, though the latter, too, has an important role to play. WQe showed that 1.3 ATA compressed air Hyperbaric Therapy gave the statistically same benefit as 1.5 or 1.75 ATA 100% Oxygen Hyperbarics. We are now able to design personalized therapy, by regulating the pressure of each session (1.1 to 2.0 ATA), oxygen concentration, treatment intervals and the number of sessions required to be given, based on clinical features, correlation of clinical features to the severity of damage on SPECT 3-D Fusion Brain Scan analysis and complicarions if any.

Some other clinical trial proven benefits of Hyperbaric Therapy
Reduces tissue inflammatory edema
Restores microcirculation
Promotes new blood vessel formation in the injured area
Enhances release of stem cells from bone marrow to enhance healing
Increased Fibroblast Proliferation
Increased Bone Mineral Density & Healing
Increased Epithelization
Increased Ischemic Tissue Oxygen Capacitance
Enhance Neuro-Plasticity and DNA signaling.
Reduce Apoptosis
---
APPOINTMENTS AT UDAAN
For Direct or Skype appointment with Dr.Arun Mukherjee, MD, Faculty Member of MAPS, or Email Center in Charge or phone during office hours of 10 am to 5 pm Indian time to UDAAN Reception at +91-11-41621137
---