BIOMEDICAL APPROACH TO MANAGING AUTISM
BACKGROUND
How can you treat a Genetic Disorder?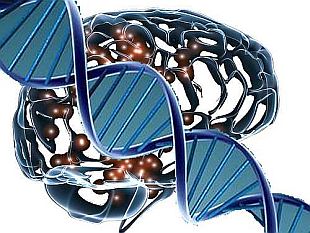 In the same way you can overcome genetic eye power defect with specs, and high blood sugar in diabetes with antidiabetic drugs, high BP with anti-hypertensives and high blood cholesterol with lipid lowering drugs.
Leave the genes alone. We will bother about them another day.
Today, we assess the child clinically, see what abnormal manifestations are present, use our experience and knowledge to figure out why they are happening or what physiology went wrong, and then TREAT THAT CONDITION WITH AVAILABLE SAFE AND EFFECTIVE DRUGS, FOOD, LIFE-STYLE, PHYSICAL / COGNITIVE THERAPIES, ETC.
WHO IS GUIDING US ?
The USA based Medical Academy of Pediatric Special-Needs (MAPS), with its website at www.medmaps.org, was set up recently by a batch of pioneering frontline research oriented biomedical practitioner Physicians, to organise therapies, standardise treatment protocols, and train interested physicians who would herald an era of scientific evidence based management of the pathologies that go wrong in Autism Spectrum Disorders.
This group is currently lead by Dr. Dan Rossignol, Dr. Sydney Baker, Dr. Richard Frye, Dr. Jane Usman and other Fellows of the Academy
From India, currently 1 doctor has completed the Module 1 and 2 Training to become a Member of MAPS, 1 has completed the Module 3 and 4 and Mentorship Training, and only 1 has become a Fellow after completing all six modules and Mentorship in preparation for the Fellowship. He is Dr. Arun Mukherjee, MBBS, MD, Founder Trustee and Technical Director of UDAAN , who is also Asia's first Faculty member.
MAJOR CONCERNS ADDRESSED BY BIOMEDICAL APPROACH
Balanced Diet, avoiding foods that can potentially cause harm, while at the same ensuring that age and sex appropriate well tolerated commonly available ingredients are used, having adequate calories, protein, fats, carbohydrates and fibers are given, choosing carefully from among those food items that the child tolerates and is not allergic to (Please note that the two requirements are different).
Scientific Test based appropriate doses of vitamins and minerals, including specialized nutrients if and when needed, like MB12 injection, NMDA receptor antagonist, Tetrahydro Biopterin, Neopterin, TMG/DMG, Glutathione, etc.
Management of Mitochondrial Dysfunction (We are not referring to Mitochondrial Disease, which co-incidentaly is also present in a some children with ASD), that may cause listlessness, motor disabilities, floppy body with low muscle tone, drooling of saliva, etc.
Very selective need-based test-established use of medications like 5HTP, Resperidone, Ariprazole, Atomoxetin, Methyl-phenidate, Folinic Acid, Anti-epileptics, bowel regulators, free radical scavengers, melatonin, drugs for Clostridium and Candida albicans, etc.
Infection control, mainly at the Gut passages, to control Gut Dysbiosys
Control of certain specific systemic bacterial infections that can cause Pediatric Autoimmune Neuropsychiatric Disorder Associated with Streptococci (PANDAS), which, among other things, releases an anti-neural antibody that damages the brain, especially the basal ganglia region, that contributes to the symptoms of autism and 10% cases of OCD. Its attacks of OCD-like behaviours comes on suddenly, distinguishing it from classical OCD
Managing abnormalities of Methylation pathway, Sulfation pathway, Free Radical scavenging activity, etc, help control the damage and symptoms associated with Autism.
This is just a brief write-up. Much more can be done to help children with Autism or allied disorders with metabolic or genetic or pollution aggravated NDDs.
TREATMENT OPTION
Contact Dr. Mukherjee. Also, SKYPE consultation available for international and outstation parents of children with autism spectrum and other NDDs, by prior appointment through E-mail and transfer of consultation charges to designated bank account as will be informed on E-mail.


Click here to return to Main Autism Index Page